Speaking on Times Radio with ex-Scottish Conservative leader Ruth Davidson Friday, May was asked whether she is woke — a term broadly defined but often pilloried on the political right for its focus on social justice and identity.
May agreed she met the definition "of somebody who recognizes that discrimination takes place," and said of the word woke: "Sadly, that term has come to be used … as part of this absolutism and polarization of politics.
Pressed further by Davidson on whether she's aligned with the term, May said: "I am, yeah! It's a bit like being asked in the old days, was I a feminist? Well, I wore a T-shirt that said 'This is what a feminist looks like.'"
May — ousted from office by her own Tory party in 2019 amid Britain's Brexit drama — has been outspoken in her support for transgender people, a position that puts her at odds with some parts of the Conservative tribe.
As prime minister, she put forward plans to allow self-ID — where people can define their own gender without a medical diagnosis of gender dysphoria. But they were scrapped by her successor Boris Johnson, and May has warned the U.K. is at risk of "sliding back" on LGBTQ+ rights.
Her legacy at the U.K.'s Home Office is much more controversial on the left, however. May introduced a "hostile environment" policy aimed at reducing access to public services for undocumented migrants, while the Windrush scandal saw people who legally came to the U.K. from the Caribbean decades ago wrongfully deported and mistreated.
Being the vicar's daughter was practice for being an MP
Theresa May feels that her idea of public service was shaped by being brought up in a country vicarage, both through her father, as the local vicar, but also by the wider community.
Neither her father nor her mother was alive to see her elected as an MP, but they did get a preview of her future when they engaged in an argument over the Sunday lunch table. "He [her father] sometimes used to say to me, 'You're not addressing a public meeting. There's no need to shout!' I think now, well, little did he know I was just getting in some practice!"
Her status as the vicar's daughter made her quite self-conscious about how she expressed herself in public because she knew that it reflected upon her family. Her cautious nature was, she says, a useful attribute for her roles as Home Secretary and Prime Minister. However, she recognises that being more outspoken might have got her a better press.
The Hillsborough tragedy taught her about abuse of power
Though it came eight years before she was elected as a Conservative MP for Maidenhead, the Hillsborough disaster of 1989 would help form Theresa May's view about abuse of power.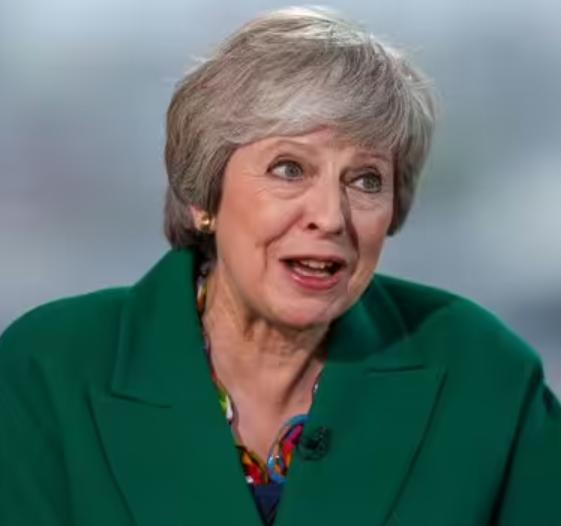 She illustrates the gulf in understanding by recalling the encounter that leading Hillsborough campaigner Margaret Aspinall, whose son James died at the match, had with Margaret Thatcher at a service for the dead at Liverpool Cathedral. Aspinall wouldn't shake Thatcher's hand because she wanted to know what the police were doing that day. "Their job, my dear," came the reply.
Sadly, that term has come to be used…as part of this absolutism and polarisation of politics.'
Pushed more on the topic of if she was woke she added: "I am, yeah! It's a bit like being asked in the old days, was I a feminist? Well, I wore a T-shirt which said "This is what a feminist looks like…"'
Mrs May was also asked her views about immigration.
She said: "I've always said that immigration has been good for the country.
"I think the concern that people have is always around numbers and often, actually, the people who feel most about this issue are people who see least migration in their own communities."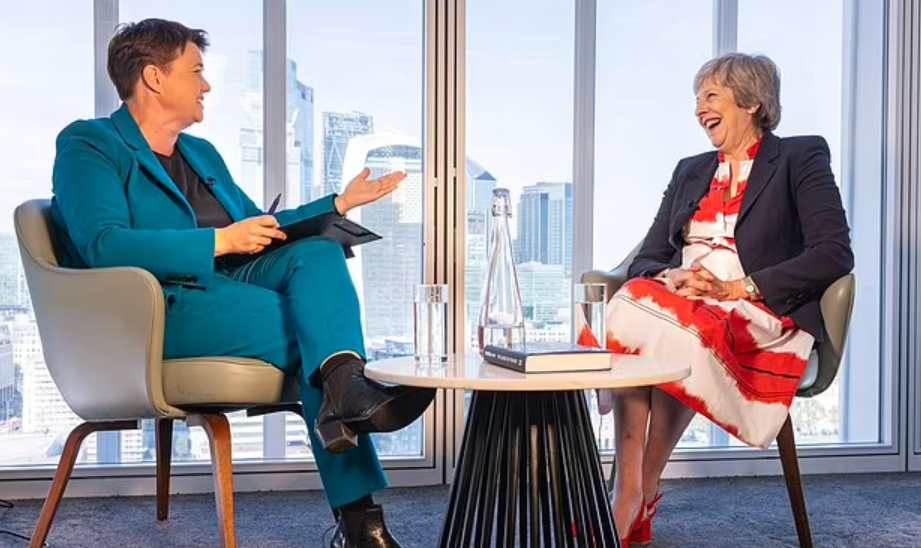 Asked if she considered herself 'happily a woke woman', she replied: 'In the terms of that definition of somebody who recognises that discrimination takes place. Sadly, that term has come to be used…as part of this absolutism and polarisation of politics.'
Pushed further on Times Radio by host Ruth Davidson, she said: 'I am, yeah! It's a bit like being asked in the old days, was I a feminist? Well, I wore a T-shirt which said "This is what a feminist looks like…"'
Asked about immigration, she added: 'I've always said that immigration has been good for the country. I think the concern that people have is always around numbers and often, actually, the people who feel most about this issue are people who see least migration in their own communities.'