Strictly's Come Dancing professional Amy Dowden has shared an optimistic and positive update with fans amid her chemotherapy treatment.
The Welsh dancer is currently receiving treatment after being diagnosed with cancer earlier this year.
In a video posted on Instagram on Tuesday afternoon, Amy explained why she's been a little quiet on social media since her third chemo session. Strictly's
She said: "I just wanted to fully recover from chemo on Thursday but I'm definitely getting there. I had a little bit of sickness […] and tiredness but you can't sleep because of the steroids.
"I've got my steroid moon face which I'm used to anyway by now, but I'm definitely feeling more like Amy today."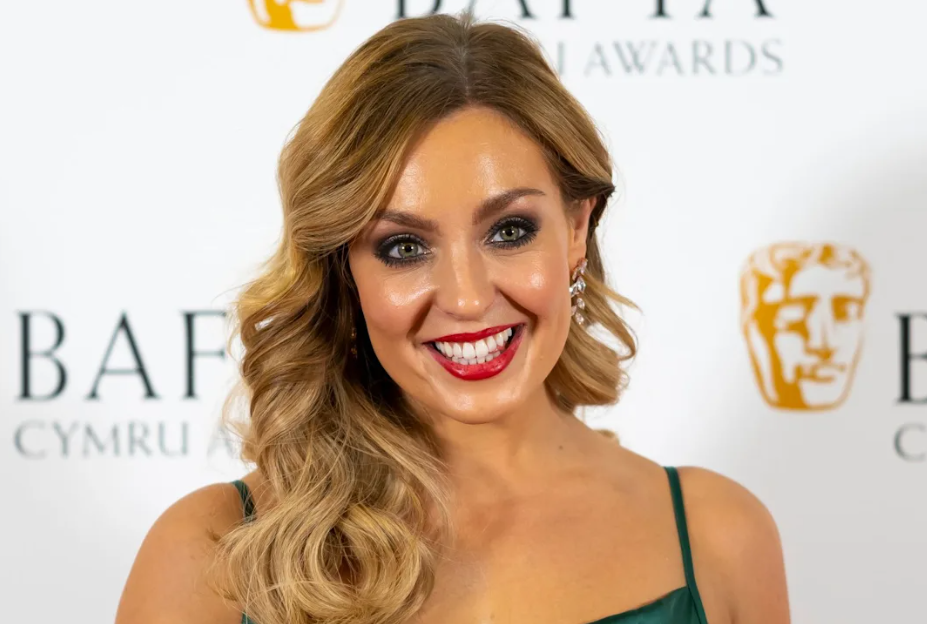 Amy added that she is also suffering from mouth ulcers and hair loss, which are both common chemotherapy side effects. Strictly's
Amy also explained that she's pleased her eyebrows and eyelashes have not fallen out, as her "pink sisters" support group warned her this usually happens after the third round of the "EC" chemo she's having.
"The sun is shining as well," she continued. "I've got my twin sister with me and a lovely day planned.
"You've just got to make the most of the good days."
Finally, Amy thanked fans for the supportive messages she receives daily, explaining that while she doesn't always have the energy to reply, she reads every single one.
"They're not taken for granted and they help so much so thank you from the bottom of my heart," she said.
Amy was diagnosed with breast cancer in May after finding a lump days before embarking on her honeymoon.
She then underwent a mastectomy and had hoped this would be the only treatment needed.
However , doctors found "more tumours" and "another type of cancer," which is being treated chemotherapy.
Amy's treatment has not always gone to plan and last month, she was hospitalised with sepsis.
Taking to her Instagram Stories on Sunday, the 33-year-old dancer, who is undergoing treatment for breast cancer, revealed that her hair has started to shed over the last few days and she is preparing to "bring out the wig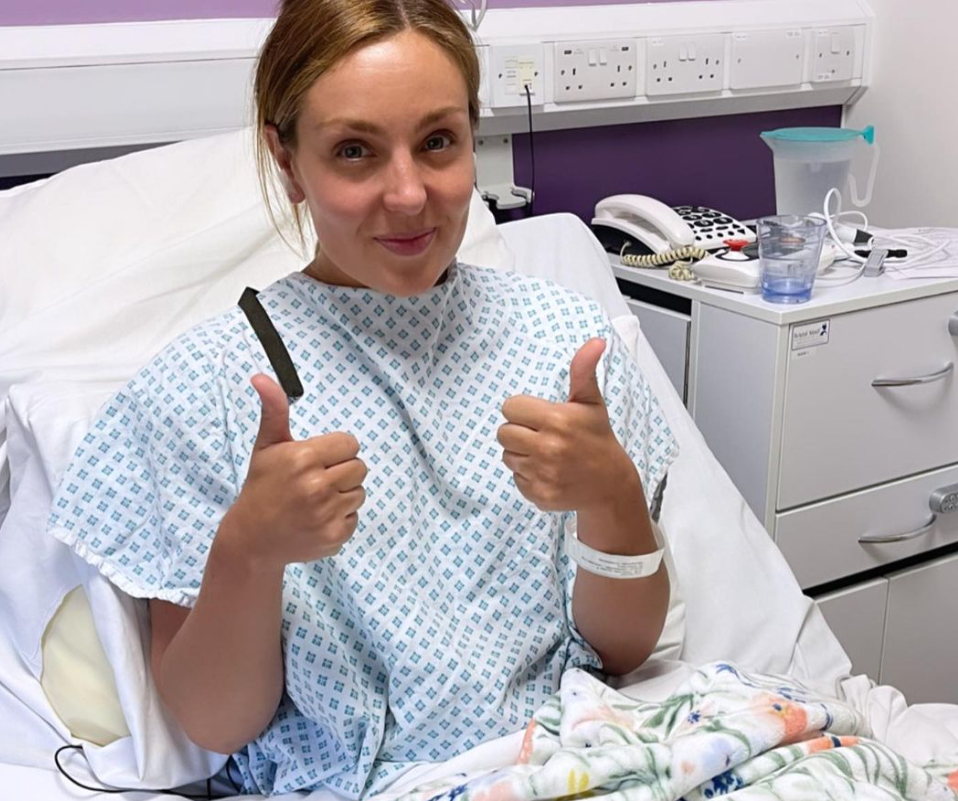 After thanking fans for their support, she gave an update on the second cycle of treatment. "Wanted to be open and honest with you all from the start," she began in a message written on a blank background. "So this cycle, I started feeling sick soon as the second lot of 'red devil' was going in.
"Got home very tired and started being sick (even with all the anti-sickness). By Friday afternoon the sickness stopped and just waves of nausea. Still taking anti-sickness now. Hardly any sleep due to steroids and insomnia they bring with them. Didn't have any last cycle but some lovely mouth ulcer friends this time round.
The professional dancer went on to reveal her recent experience of hair loss. "What I've found harder this time round and the last few days is hair shredding," she wrote. "Even though I'm cold capping you hope to keep 50% of your hair and there are also so many benefits to the hair growing back quicker too."
She continued: "But as much as I prepared myself waking up every day gently combing my hair with a wide comb and seeing what comes out, it is just heartbreaking personally for me."
The 32-year-old has been diagnosed with a second type of cancer after she was diagnosed with breast cancer earlier this year. She revealed her diagnosis back in May and has since undergone an operation, as well as a mastectomy and fertility treatment.
Amy has been sharing regular updates on Instagram from her cancer battle and revealed she received chemotherapy treatment last week. She said: "I just wanted to fully recover after chemo on Thursday and I'm definitely getting there.
"I had a little bit of sickness on Thursday, Friday, tiredness but you can't sleep because of the steroids. I've got my steroid moon face, which I'm used to anyway by now.
"Obviously I could still lose them and I've still got another EC to go before then I go onto a different type of chemo. But the sun is shining, I've got my twin sister with me, and a lovely day planned. You've just got to make the most of the good days, haven't you?"