Giants Noah Igbinoghene returned a blocked field goal 58 yards for a touchdown on the opening series, DaRon Bland scored on a pick-6 later in the first quarter and the Cowboys embarrassed the Giants again, posting a season-opening 40-0 victory Sunday night.
"It's the first game," Cowboys quarterback Dak Prescott said. "That's y'all's job to write whatever statement it needs to be. For us, it's about not getting ahead of ourselves. Continuing to stay disciplined, to show the discipline. Not only what we did through these four quarters, but taking that and making sure we use it throughout our preparation this week."
Tony Pollard scored on two short touchdown runs and Dallas forced three turnovers and sacked Daniel Jones seven times in shutting down New York's supposedly improved offense and beating the Giants for the fifth straight time and 12th in 13th meetings.
The Giants' shutout loss was the largest between the teams, topping the Cowboys' 35-0 win in 1995, also in a season-opener in the Meadowlands. It was also the Cowboys' biggest shutout victory in any game, topping their 38-0 win over the Baltimore Colts in 1978.
"I saw this before anybody," Cowboys edge rusher Micah Parsons said. "I said I can't wait to get to New York. I knew it was coming. With 'execution meets preparation,' there is no one that can beat it. We've already felt this. We've been to war before. We knew the standard."
This was supposed to be the game that showed whether the Giants had closed the gap on Dallas and defending NFC champion Philadelphia in the NFC East.
A one-play momentum changer
New York started with the ball and drove 48 yards down the field in 11 plays (the last was a fumbled snap on third down that lost yards) that consumed seven minutes off the clock. Until the mishap, the Giants were coordinated and confident. Then Graham Gano's ensuing field goal attempt was blocked and returned 58 yards for a touchdown by Noah Igbinoghene.
New York never looked coordinated and confident again. And Dallas never looked back.
Daniel Jones suffers in forgettable night
Jones signed a four-year, $160 million contract with the Giants this past offseason. That equals to $40 million a year. He finished the game with 104 passing yards on 15-for-28 completions, no touchdowns and two picks. He was sacked seven times and added 43 rushing yards on 13 attempts. That's not what a $40 million player should provide.
Of course, the weather and poor offensive line play weren't optimal for Jones' sake, but these signs were discernible in previous seasons unless he made noteworthy improvements as a pocket passer. That didn't seem to be the case in Week 1.
Post-Ezekiel Elliott life starts strong for Dallas.
For the first time since 2016, Dallas started a game without Elliott in the backfield. It was time to move on anyways, and they didn't miss a beat with Tony Pollard, Rico Dowdle and KaVontae Turpin getting it done in their respective ways. Pollard, in particular, looked sharp with his 70 yards on 14 carries and two touchdowns. Turpin added a rushing touchdown as well.
Their production made the night that much easier for Dak Prescott, who didn't stand out statistically — 143 yards on 13-for-24 passing, no touchdowns and no picks — but also didn't need to.
Giants' lack of WR quality on display
New York made the playoffs last season with Darius Slayton as its most productive wideout. Slayton posted 46 catches for 724 yards and two touchdowns in 16 games. The Giants simply needed more to reach the next level, but this loss became quite evident they may regress.
Darren Waller led in the receiving department on the night, but none of that influenced the game significantly. He had three catches for 36 yards, with the next highest being Isaiah Hodgins with one catch for 24 yards. Yeah, that's simply not good enough.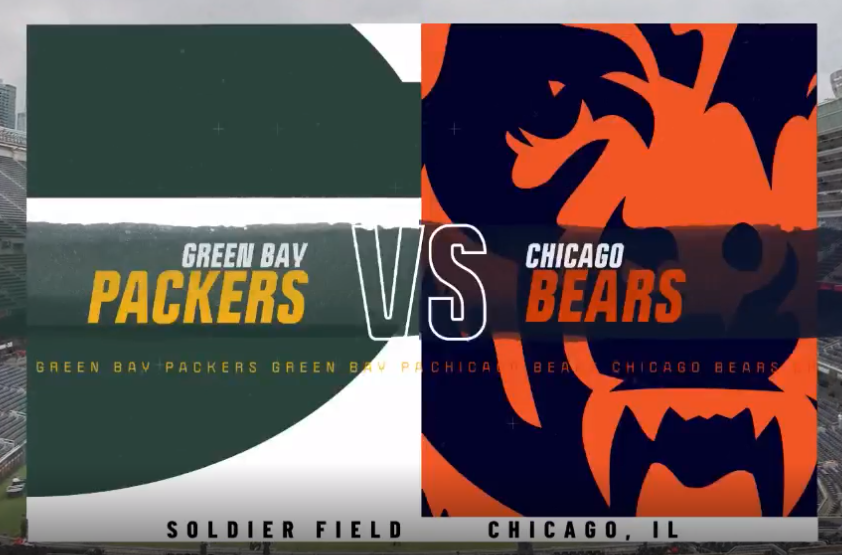 Cowboys' stellar defense looks Super Bowl-level
Defenses win championships, and Dallas seems to possess a capable unit. New York's offensive line didn't exactly supply any resistance to the Cowboys' pressure, but seven sacks and 11 QB hits is nothing to gloss over. Not to mention the countless times they knocked out the ball from New York's hands, even if they didn't recover the fumble in wet conditions.
Dallas also had eight passes defended, with Stephon Gilmore accounting for three by himself. Again, the Cowboys didn't have much to defend and the real tests will come later, but it's a promising sign for defensive coordinator Dan Quinn.
A blocked field goal returned for a touchdown and a defensive score put the New York Giants behind out of the gate en route to a 40-0 shutout loss to the Dallas Cowboys to open the season.
The Giants will regroup and hit the road for two weeks with back-to-back NFC West matchups against the Cardinals and 49ers. Arizona opened the season with a 20-16 loss to Washington as the Giants were the lone NFC East team to fall in Week 1.

They made that statement loud and clear with the biggest Opening Night shutout in franchise history, when they overwhelmed the New York Giants 40-0 on Sunday night at the Meadowlands. They sacked Giants quarterback Daniel Jones seven times, picked him off twice, forced three fumbles, held their offense to just 171 total yards and kept Jones running for his life on almost every play.
EAST RUTHERFORD, NJ — All of the talk in the offseason about the Dallas Cowboys effectively ended the instant things got underway on Sunday evening, their regular season opener being a bout against a very familiar foe in the New York Giants — the lead story for the entirety of the offseason being Dak Prescott and the new-look offense now steered by Mike McCarthy.
But while everybody was staring at the offense, it was special teams and the defense that blew the game open early, with the offense stepping in to help extend the lead in what quickly turned into an obliteration of the Cowboys' rival.